Coming Events
Sunday 20 August 2017 - Frodsham
National event and UK Urban League
New area. Great new map.
Final Details here.
Pre-entries will remain open until Sunday 13 August. Seniors £8, Juniors £4.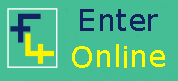 Saturday 23 September 2017 - Queen's Park, Crewe
Winter Saturday Series and Cheshire & Merseyside Schools League Round 1, Local event
Open event - everyone is welcome to enter - schools or individuals
Courses White to Green, suitable for beginners to experienced orienteers.
Come & Try It for newcomers
Recent Events
Tuesday 18 July 2017 - Birkenhead Park
Sprint Summer Evening Event
Stage 1
Stage 2
Overall Results
Sunday 16 July - Edge Hill University
British Mixed Sprint Relays - Level B
Part of the Northern Rocket Weekend
Saturday 15 July - Birchwood Urban Sprint - Level C
MDOC event - Part of the Northern Rocket Weekend
Wednesday 5 July 2017 - Rivacre Country Park, Wirral
Sprint Summer Evening Event
On This Page
Elsewhere
We're on Facebook
You can follow us on Twitter at @dee_oclub
.